Demand for air travel
As demand for air travel is growing, the aviation industry is challenged to accommodate an increase in capacity while also improving sustainability and safety. The current operational concepts are stretched, with infrastructure and resources limitations impacting ground movements particularly.
The key stakeholders, Airports and Air Navigation Service Providers (ANSPs), were under pressure already pre-pandemic, struggling to ensure gate shortages don't lead to substantial delays and unprecedented unpredictability of performance. We are at the end of finetuning existing operational processes and need a shift change.
Towards a future proof operational concept
Enter automation as an enabler. Copying other industries, aviation is innovating by introducing automation as part of its operational processes. Meticulously guiding movements on the airport apron enables a growth in capacity and improves both sustainability as well as safety – while also easing infrastructure and resource limitations.
Where such innovation is not realized easily, initiatives are being deployed worldwide and through the SESAR Joint Undertaking in Europe specifically. Promising concepts range from autonomous baggage carts and passenger buses to taxi-bots, sustainable and single engine taxiing as well as Follow the Greens airplane guidance.
Guiding innovation
In a safety conscious and conservative industry, successful introduction of innovations requires collaboration between the various stakeholders. Usher AI leads the way for customers by combining detailed knowledge of operational processes with a thorough understanding of autonomous concepts.
The ultimate operational concepts for airport ground movements should create future-proof, plannable and predictable ground operations. Our experience and expertise with airport surface movements and autonomous vehicles is detailed in a series of blog- posts previously shared through Schiphol Airport.
Usher AI is leading the way based on the experience and expertise 
built up over 20+ years of introducing innovations in multiple challenging operational environments.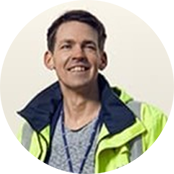 Dirk Bresser
Expertise: apron operations, capacity planning, service manage ment, customer requirements
Relevant experience: Amsterdam Airport Schiphol
Bio: Based on a strong operations background, Dirk has been the driver towards fully autonomous and sustainable ground movements. His knowledge of the apron processes and the ability to zoom in and out enables the alignment of rules and regulations with day to day airport operations.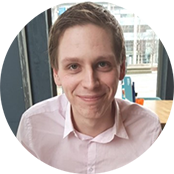 Simon Prent
Expertise: asset management, gate planning, apron operations, productmanagement, drone networks
Relevant experience: Amsterdam Airport Schiphol, ANWB Medical Air Assistance
Bio: Simon has extensive experience with sustainable taxiing operations in relation to gate planning to optimize airport capacity. He leads the implementation of a drone service for (emergency) medical deliveries,  aligning a diverse group of stakeholders with varying interests.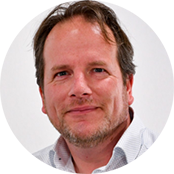 Robert Lohmann
Expertise: autonomous vehicles, transit, business management, smart mobility
Relevant experience: Frog Navigation System, Cargotec, 2getthere, Siemens
Bio: over the last 24 years Robbert has been at the forefront of autono mous vehicles, delivering multiple world-first innovations. His strength lies in the functional combination of customer requirements and techno logical capabilities in support of a sound business case.
More information? Please us our contact form.